Find your groove at the Soul Commune
Ning Network Spotlight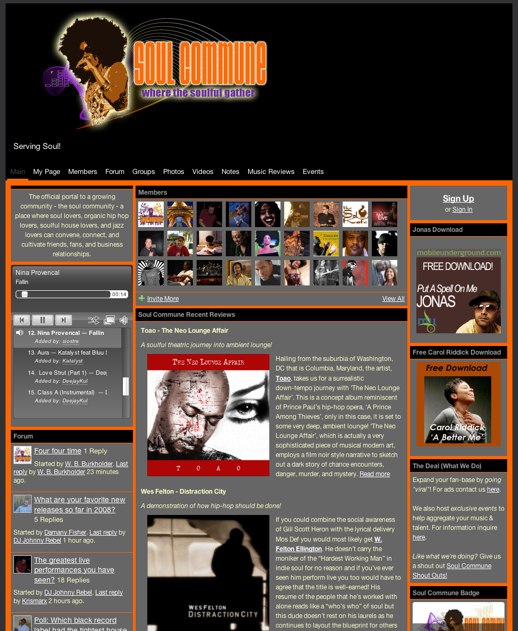 Soul Commune is the spot for lovers and artists of soul, organic hip hop, soulful house and jazz to connect.
The forum is lively and provides a great way to connect on multiple levels. Discussions can be found on a wide range of topics including finding new business partners, what's on your playlist, and how to even begin defining "soul music." For all you independent artists, Soul Commune is a great venue to display your talent. You can be sure that members are passionate about soul. There's no better audience than that!
Looking for some new music? Take advantage of the music reviews and discussions to discover new albums and artists! Connect with like-minded people and find your groove at Soul Commune.