Flying high with X21 Air Hoggs
Ning Network Spotlight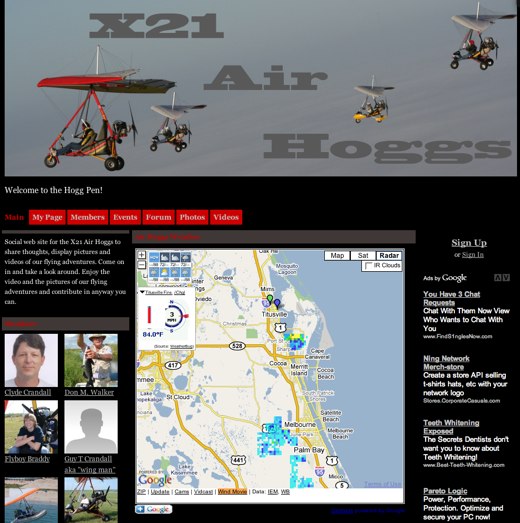 Who are the X21 Air Hoggs? Led by Network Creator Sky King, they're a group of aviators who roam the skies of central Florida in their um, well… what are those things?
Before I checked out the network, I had no idea what these aircraft were. Based on the member-uploaded photos, I'd roughly define them as a kind of hybrid of hang glider and engine-powered tricycle, with a propeller thrown in for good measure. But maybe a better definition would be "anything that looks like it shouldn't fly but does."
On the videos page, clips like this one prove that pigs can fly. A very cool Weather Radar widget lets members know the conditions without even looking out their window. And the Hoggs have made good use of the forum by proposing new logo ideas there.
To see these trike pilots in action, make sure to visit X21 Air Hoggs.