Get crafty at Cr8tv Studio
Ning Network Spotlight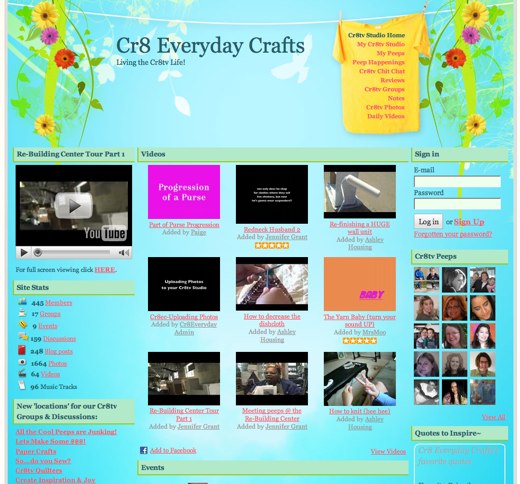 Cr8 Everyday Crafts is a collaborative network for artists and crafters looking to help one another create – I mean, cr8 new things, sell their awesome handmade crafts, make new friends and empower one another!
By taking a quick glimpse at the Site Stats on the main page, these Cr8tv peeps are obviously keeping busy with 473 members, 181 discussions and 285 blog posts! Cr8tv peeps show off their creations with more than 1,700 photos. Looking for a new craft to engage in? Check out the videos on how to knit dishcloth, the progression of a purse and refinishing a huge wall unit! If you've already found your cr8tv passion, you can find peeps like you through groups.

Start your own Cr8tv Studio today and get crafty!