Get reading and writing!
Ning Network Spotlight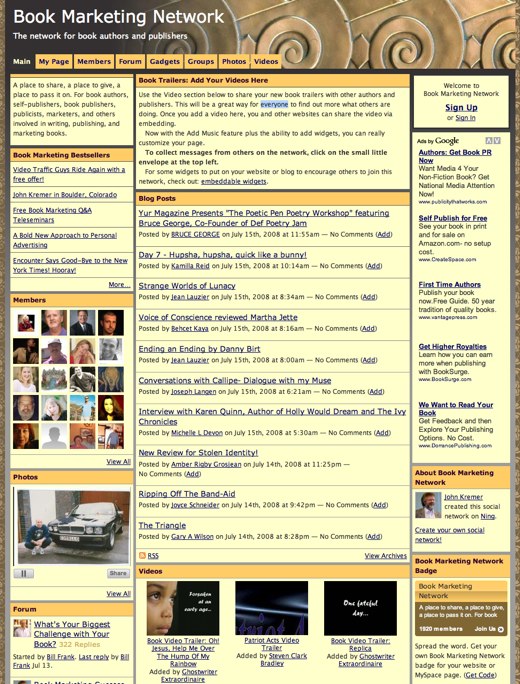 When you get a group of book authors, self-publishers, book publishers, publicists and marketers together, what do you get? The Book Marketing Network, a vibrant collection of professionals involved in the book industry!
They're involved in books. Of course they're going to have a lot to contribute! Members engage in stimulating discussions, such as one about their biggest challenges with a whopping 325 replies! If you're a veteran in the book sector, share your tips with others about self-publishing or explain your path to success.
Members can take advantage of the videos section to share their newest book trailers with other authors and publishers. Groups such as Novels Authors and Publishers, Fantasy, Horror & Science Fiction Writers and Christian Authors Connection are a terrific way to meet like-minded people. Blogs are another heavily utilized feature at the Book Marketing Network as members motivate one another and post about new interviews and reviews.
Get reading and writing at the Book Marketing Network!