Get the RV Bug!
Ning Network Spotlight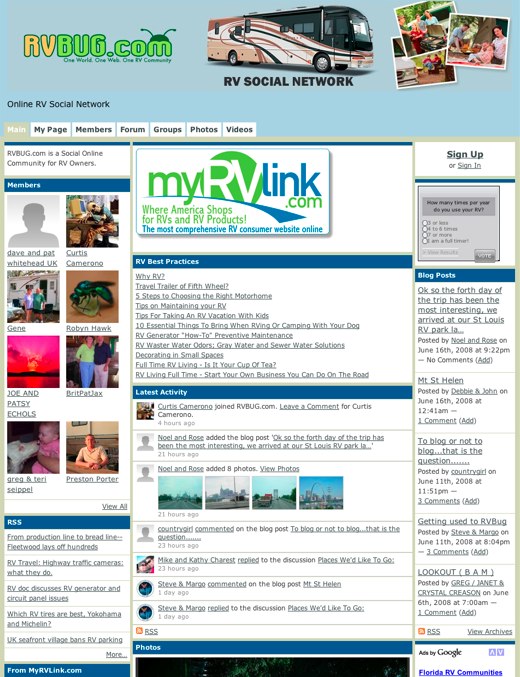 If you like living on your wheels, have nomadic tendencies or like cushy, rolling road trips maybe you have the RV Bug! People with a home on wheels now have a home on the net with this great new social network.
The network is packed with pertinent information to create the perfect RV trip.  If you don't have one yet, you'll have to read the 5 steps to choosing the best RV. The world of RVing can be nerve-wracking for amateurs.  If you need some help starting out on the dusty trail, check out some of the great advice on the forums page and explore RVing for Beginners. If you are confident in your ability, but need help planning a trip, check out the national listing of campgrounds. This networks links to some great resources for RVers.
A short trip can be fun for some, but for those looking to settle down and roll articles on RV life will guide your way.  There are many people here living the life.  Check out the members blogs for tales on the road. Two members, the Duncans, will let you explore their trip through the Colorado rockies with them!
Not convinced yet?  Check out some of these great road trip photos to get you started.  Before you know it you'll be on the road again!