Get wild at Wildearth.tv
Updates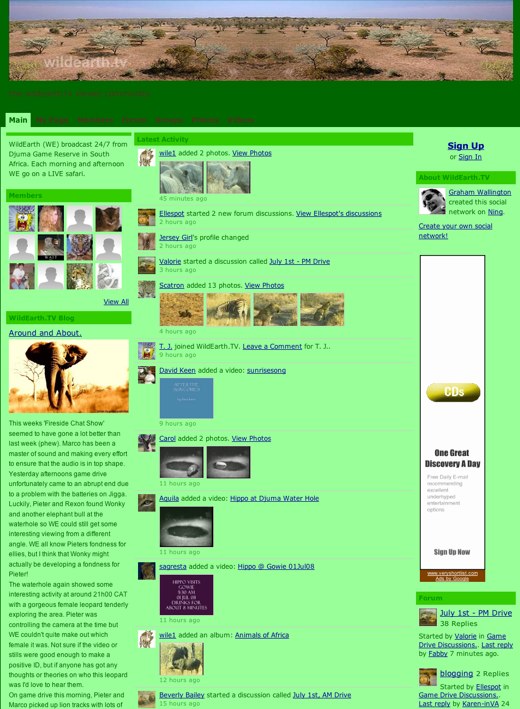 Lions and tigers and bears – oh my! You can see it all at Wildearth.tv.
Wildearth uses every feature to provide a safari experience to every member. You can spend hours watching the hundreds of videos from safari. A large portion are filmed at night, when nocturnal animals come to life. Videos are broken down into stills as well, which populate the photos section of the Wildearth.tv.
Member participation is encouraged as well. The forum not only covers afternoon safari drives, it also provides helpful information such as How to Decorate Your Page. Many members display their favorite safari animal as their profile photo.
To join in the online safari, head to Wildearth.tv!