Getting in shape with Agency Boot Camp
Ning Network Spotlight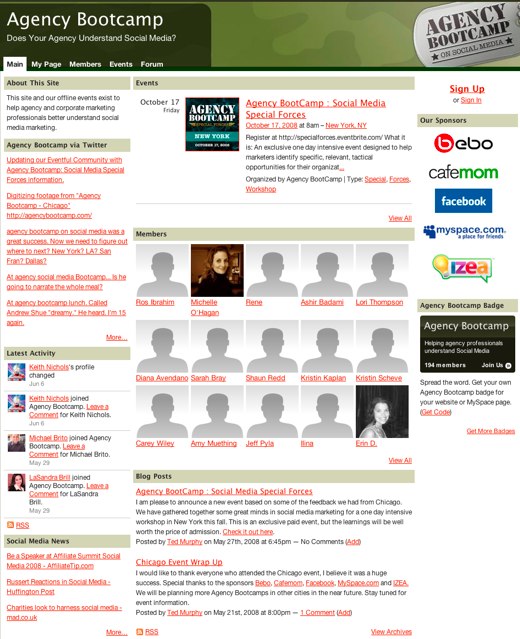 Does your agency understand social media? So asks the Agency Bootcamp network. Even if you are familiar with clearspring, wordpress, and twitter, this network can teach how to utilize these tools in your media campaign.
Agency Bootcamps are events held across the country for agency or corporate marketing professionals. Already the network has some great representation, from Bebo, IZEA, OMD, and Intel. These members include industry professionals, some of whom present at the bootcamp events.
Agency Bootcamp clearly takes some of its own advice, bringing in content from around the web. An RSS feed of social media news displays on the lower left corner of the main page. Towards the top of the same column is the Agency Bootcamp twitter stream, bringing in all tweets who refer to the bootcamp via summize.
If you are a media professional, get with the program and sign up for Agency Bootcamp!