Getting settled in your at-home workspace
Ning Network Spotlight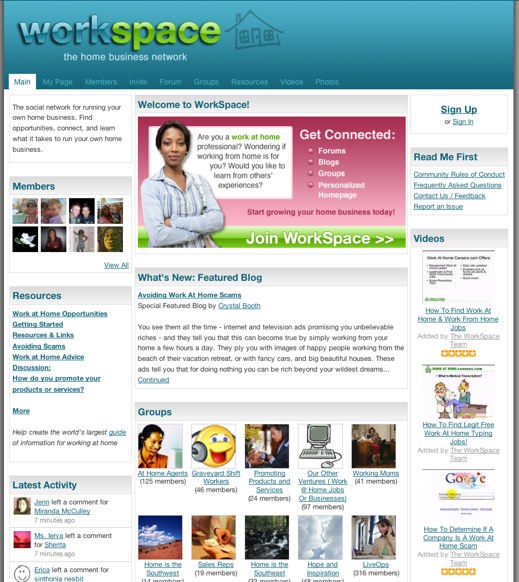 If you've dreamed of working from home, consider developing a virtual workspace first!
Exactly what kind of work can you do from home? According to WorkSpace, the home business network, "there are many ways to make money from home!" There are also various benefits to running a home based business, such as having more time and freedom than ever before. But it's not that simple — this is where WorkSpace can fill in all those scary gaps!
WorkSpace provides a great Resource Directory wiki that all members can contribute to. To get an idea of what type of work may be available, check out the directory of work at home companies. While working towards your dream, remember to proceed with caution to avoid scams. Prep yourself with the wiki about finding a legitimate home-based business and Crystal's blog about avoiding work-at-home scams.
If you're a home-business veteran, share your information with newbies on WorkSpace. The goal is to create the world's largest guide of information for working at home with collaboration and help from members like you!
Turn your home-business dream into a reality with WorkSpace today!