Getting to know Kengi
Ning Network Spotlight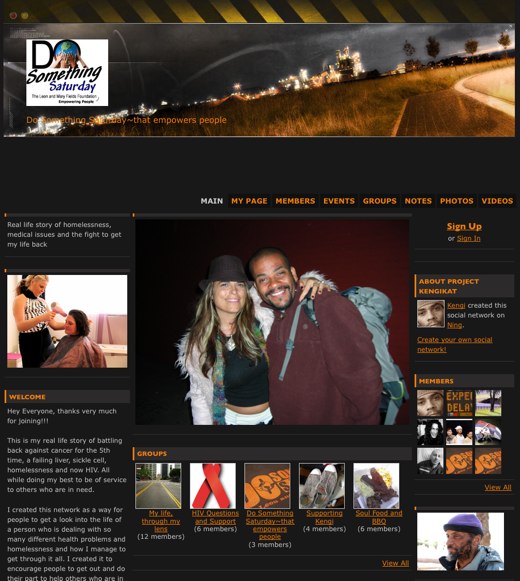 Project KengiKAT is a social network that offers an intimate and powerful portrait of the life of its creator, Kengi.
Having battled cancer, sickle-cell anemia, homelessness, and most recently HIV, Kengi details the ups and downs of his tumultuous life on his blog. His video entries reveal the urgent needs and profound difficulties he deals with every day. That said, Project KengiKAT is anything but a public diary. It's a full-blown network, with over 60 members who support Kengi and each other.
This isn't just about one man's struggle to overcome adversity. Project KengiKAT also sheds light on the epidemic of homelessness in Los Angeles and the complexities of modern HIV treatment. In this way, Kengi's speaks for thousands whose calls for help have too often gone unheeded.
Maybe most importantly, the network is a call to action. Kengi has established a program called Do Something Saturday, which delivers basic supplies to those who need them. The most recent event was this Saturday, June 28 — here's a detailed explanation of how to help.
Sometimes troubling, often inspiring, always poignant: Project KengiKAT is definitely one of the most powerful networks around. Check it out!