Greeks across the World
Ning Network Spotlight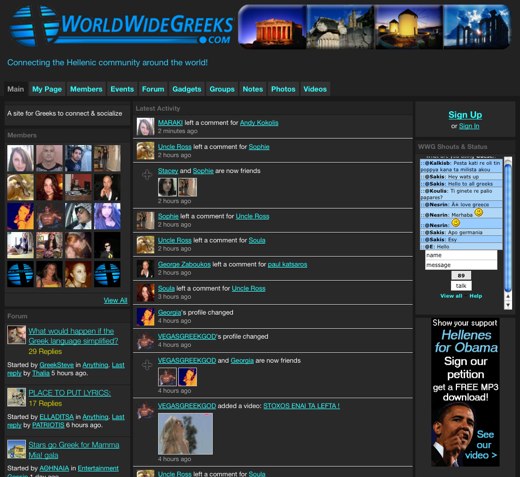 World Wide Greeks is exactly what it sounds like — a virtual place for the worldwide Hellenic population to gather!
World Wide Greeks has ramped up their main page with a box for shout-outs and status updates and a music player with more than 50 awesome songs! The forum is a great place to break the ice, meet some members and start a lively discussion about anything and everything you want. One of the current interesting discussions topics is about simplifying the Greek language.
If you're looking to socialize with Greeks in your area, look for the appropriate group. There's West Coast Greeks, New York Greeks and more! And if there isn't a group for you yet, you're more than welcome to create your own!
Get connected at World Wide Greeks!