Highs and lows at Speak Out
Ning Network Spotlight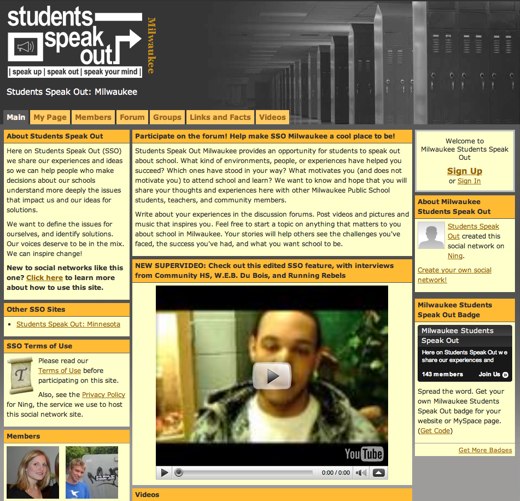 High school can be the most challenging and formative four years of a person's life. Students share their educational highs and lows at Students Speak Out, a social network that examines life in the Milwaukee Public School system.
Many of the issues are of nationwide concern. For example, a roundtable discussion on the videos page features students explaining why suspensions are not effective. And in the forum, members talk about whether large schools or small schools make for a better environment.
The network teams up with a number of community programs, including Running Rebels. Together, they sponsor workshops geared towards improving life in high school and providing opportunities after it. Students Speak Out sets a great mold for high schools around the country to hear high schoolers talk about how to improve the educational system.