Get your schmooze on at IndieProducer
Ning Network Spotlight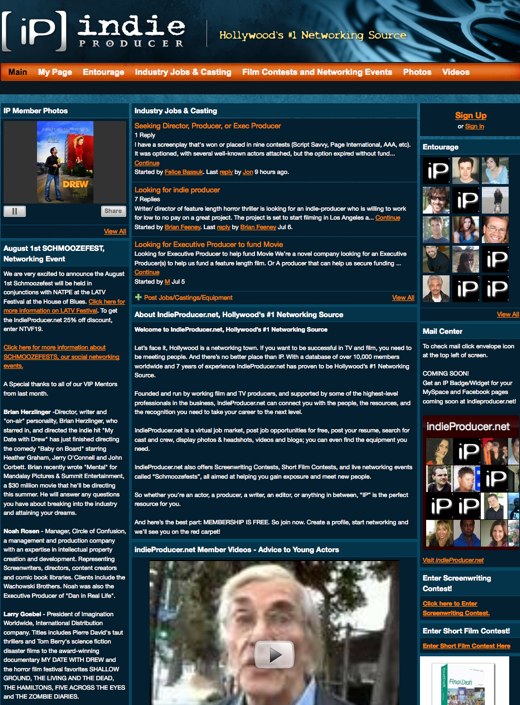 In Hollywood, it's all about who you know. So what do you do if you don't know anybody? You join IndieProducer, and get networking!
The Industry Jobs & Casting page might be the network's strongest feature. It's here that you'll find that casting calls for the role of your dreams. It's also the place to find and list opportunities for producers, composers, camera work, and internships. There's even a category for selling and buying set props.
The network has a number of contests and events that could send your career to the next level. There's the upcoming SchmoozeFest, which will feature VIP Mentors like Gil Adler, producer of Superman Returns. IP also runs a screenwriting contest and a short film contest. Submissions to both contests are due by August 31.
IndieProducer is transforming the film industry by bringing Hollywood to independent artists around the world. So churn out those scripts and get those cameras rolling!