It's Time to Go Apes!
Ning Network Spotlight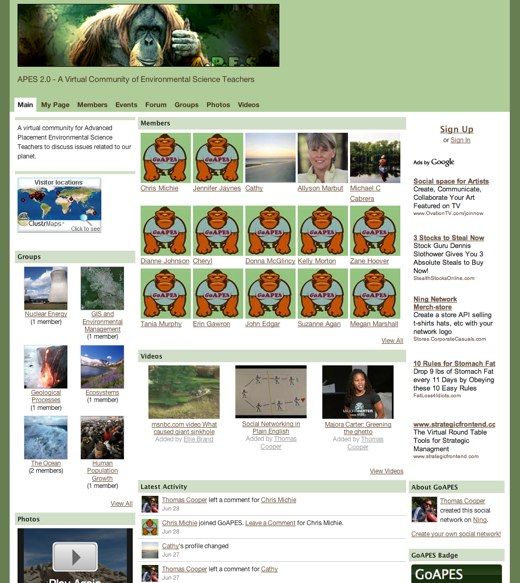 If you have a keen interest in the environmental sciences then go apes at Apes 2.0! Teachers of Advanced Placement Environmental Science have come together here to exchange ideas about the planet. Members are here to discuss key issues about the world, how it moves and how it changes.
The main page is a wonderful resource for informative articles about the environment. These can all be found under the APES Resources section on the left side of the page. Members can read about the trends of energy production and consumption throughout the ages, or a very interesting piece about the disposal of nuclear waste.
This growing network is a melting pot for environmental minds. The groups section is set up to help guide members through all sorts of issues. These groups cover everything from endangered species to climate change.
This network is a breeding ground for ideas. As membership grows, this network will become fuel for great thinkers to influence change.