Join the Mojo Republik
Ning Network Spotlight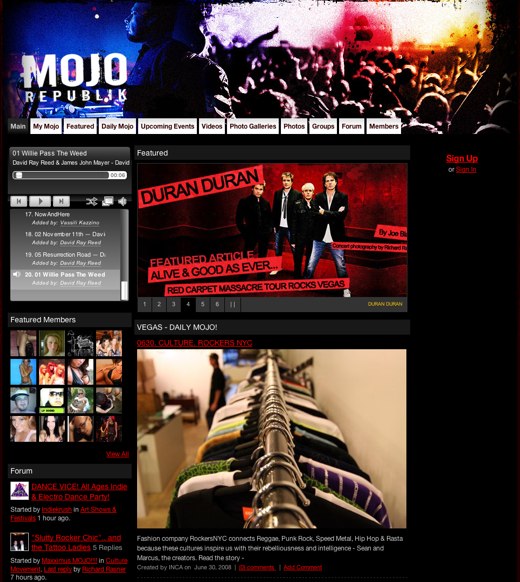 Club hoppers, Vegas connoisseurs and music lovers alike have a new place to rock and roll at Mojo Republik. This stylized network is "a revolutionary online music magazine" a brilliant mesh of social networking, publication and raucous fun.
Along with the great look and feel, the network's custom features make it stand out. The photo galleries network highlights nights on the town in the city of sin. You might find yourself there after a big night out. The upcoming events section will guide music lovers to some awesome concerts by the best artists on the scene.
But the highlight of the network has to be the intriguing magazine run from the site. The Daily Mojo updates with all new articles coming out for the magazine. The featured tab includes more of the great articles from this magazine. There are articles reviewing popular fashions, and articles that remind us why we are all a little hungry like the wolves.
Next time your in Vegas keep an eye out. Keep your mojo up. If youre partying hard enough, you might end up on Mojo Republik!