Land8Lounging
Ning Network Spotlight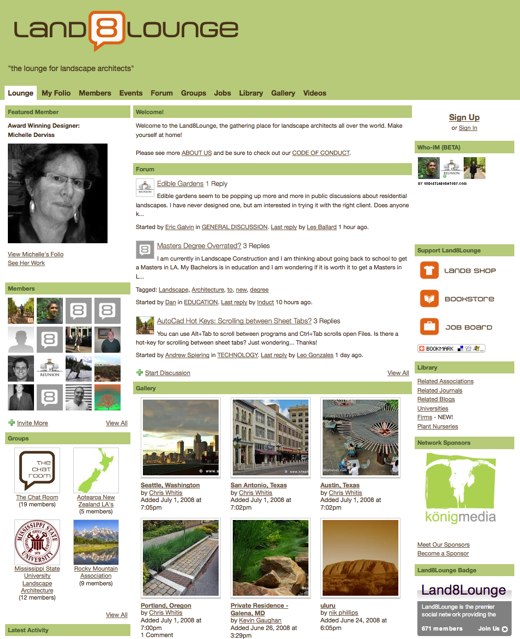 Landscape artists all over the world gather at Land8Lounge, the place for talking shop, seeking advice, and just chilling out.
The network's library is an impressive resource for new and veteran members alike. For newcomers, the Code of Conduct explains the philosophy behind the Land8Lounge. Prospective landscape architecture students can browse the list of universities that offer relevant programs. And companies can learn about sponsorship opportunities that will directly connect them with potential partners.
Enthusiasts can look for inspiration at the network's bookstore, which displays works by noted landscape architects like Dan Kiley. And many of the members are currently involved in projects around the country. Network Creator Andrew Spiering is working on a parking structure right in my neighborhood — make me proud, Andrew!
Whether you're a veteran like featured member Michelle Derviss or you're just laying out the blueprints of your career, the Land8Lounge is for you.