Lighting a Candle 4 Tibet
Ning Network Spotlight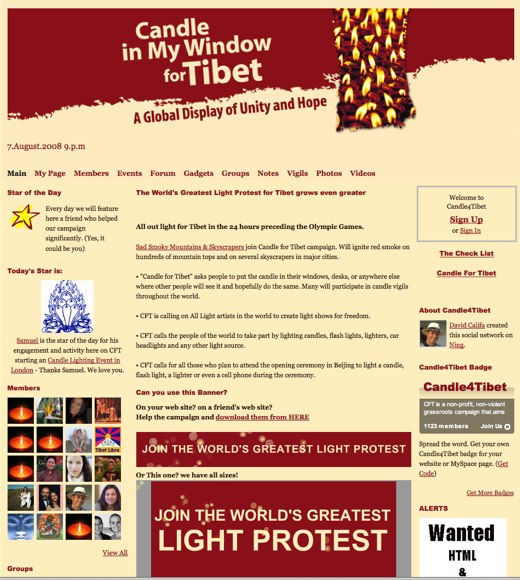 Candle4Tibet is the force behind a massive peaceful protest effort to bring freedom to Tibet. The network calls on people around the world to light a candle on August 7, formally expressing support for the Tibetan people.
Although the international vigil is scheduled for August, several local gatherings are being scheduled on the Vigils section. Members from Australia, Stockholm, and everywhere in between are planning meet-ups here. Blog posts, as well as RSS feeds from The New York Times, give visitors the latest news on the Dalai Lama, the Beijing Olympics, and other relevant topics.
Whenever a network is built around an event on a specific date, the lingering question is, "What happens after that?" In the forum, members debate exactly this issue. Various ideas have been proposed, but the universal agreement is that Candle4Tibet will not rest until the main goal — a free Tibet and a free world— has been achieved.