Listen up at Atmoworks
Ning Network Spotlight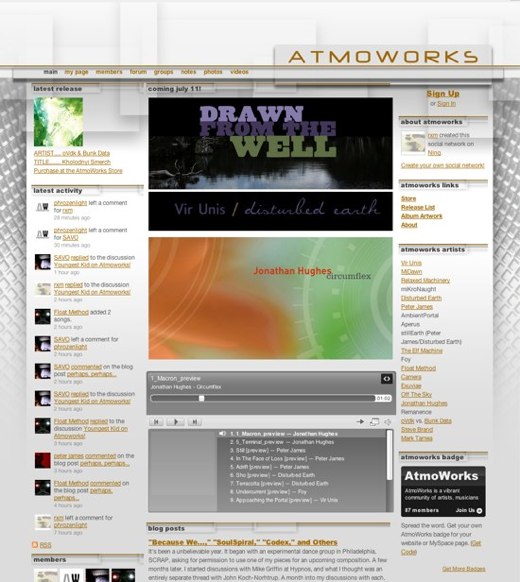 AtmoWorks is a label owned and operated by John Strate-Hootman, John Koch-Northrup and Matt McDonough working in concert with a team of dynamic and talented individuals to bring you the best in electronic music. Look to Atmoworks to experience the aesthetic of this label.
The network's design is airy and clean, like their music. You can listen for yourself, at the main page's music player. Label releases are promoted throughout the network, with upcoming albums grabbing prime real estate when you first land on the network. The latest release image provides a link to purchase the album, generating revenue.
To follow the news of the label, take a look at the July 2 News Update, telling of personnel changes, partnerships, and upcoming releases. Explore the artists, each with a link along the right side of the network.
Atmoworks provides an example how create a network to support and promote artists and provide an outlet for their music.