Log Home Love
Ning Network Spotlight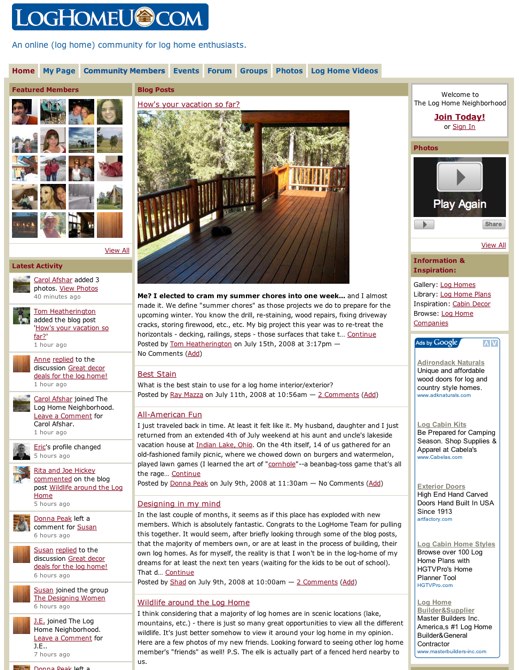 I love log homes, so I was excited to come across LogHomeU, a network dedicated to "log home enthusiasts." I'm not sure if I can confidently assume the title of a log-home enthusiast, but I definitely think they're beautiful.
Whether you design, build, decorate or simply live in a log home, you'll want to pay LogHomeU a visit. Photos of members' beautiful homes are enough to inspire anyone to buy a piece of land to create one of their own. The hard, detailed work and talent that goes into creating and maintaining these beautiful homes is very impressive.
Peruse through the upcoming log home events — there's plenty! In the videos section, you can get a glimpse of the work that is involved or get ideas for your own homes. If you're very hands-on, you should join the DIY group to discuss custom projects.
Stop by the online log home neighborhood today!