Louco Por Ti Corinthinians
Ning Network Spotlight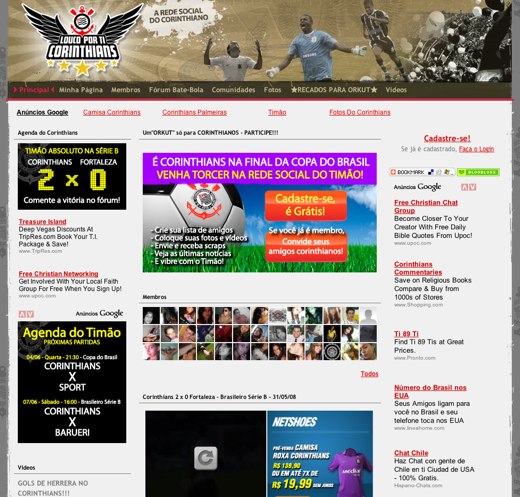 Louco Por Ti Corinthians is all about supporting one of Brazil's most popular soccer teams, Sport Club Corinthians Paulista. More thn 30,000 "fiel" — the faithful members of the network — gather on the forums to talk before, after and even during the games. Most of the conversation is in Portuguese, but you don't have to be Brazilian to understand "GOOOOL!" In fact, getting in on the excitement could be a great way to learn a new language!
With more than 1,000 videos on Louco Por Ti Corinthians, it's easy to immerse yourself in the lore of a team that has been around for nearly 100 years. Watch game-winning goals, chanting fans, and messages from players. Members have contributed almost 50,000 photos and 300 albums, making the network a visual smorgasbord that everyone can appreciate.
"Louco por ti" means "crazy for you," and there's no doubt that this network is nuts for the Corinthians. But if you're a soccer fan, you'd be crazy not to check out Louco Por Ti Corinthians!