Mingle with neighbors at MIAMIurbanlife
Ning Network Spotlight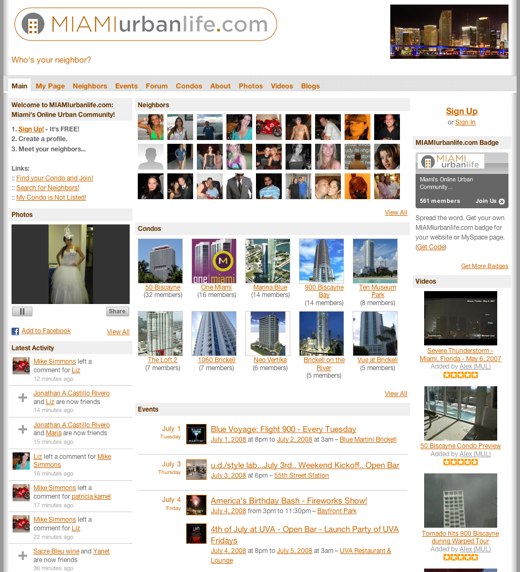 Meeting new neighbors can be awkward. To avoid the uncomfortable I've-seen-you-around-a-million-times-but I-don't-know-your-name kind of tension, meet your neighbors at Miamiurbanlife!
Miamiurbanlife is a network where sophisticated neighbors connect and share interests in their urban lifestyle. There are more than 50 condos listed to help you do just that. Your condo's not listed? Don't sweat it. Just post it here in the forum, and Alex, the Network Creator, will add it to the list! Neighbors can keep each other in the loop by sharing hot upcoming events.
If you're looking for someone in particular, use the advanced neighbor search to find him out of the 560 neighbors on Miamiurbanlife. Make the world a smaller place by getting to know your neighbors! Getting to know your neighbors can be difficult if they don't want you to know them. But at Miamiurbanlife, you know everyone's down to have a good time!