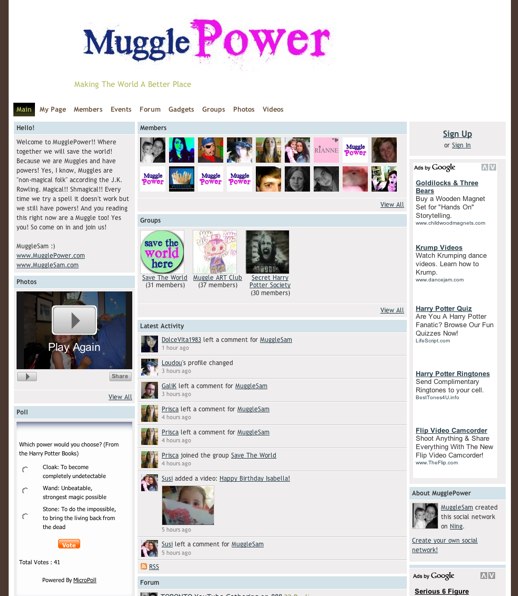 I know what you're thinking…what muggle power? After all, muggles are non-magical folk like…well all of us. But that doesn't mean we're powerless! MuggleSam captures her beautiful daughters Sophia and Isabella in videos to remind us that we're much more powerful than we think.
My absolute favorite group is Save The World, which MuggleSam has created to gather ideas from the most dedicated muggles on how to use our powers for good. Here, you can discuss thinking green to help our environment, not letting anyone take your power away, and your random acts of kindness, among other incredible things that we have the potential to do.
Muggles have the opportunity to post their own videos – if they dare compete with the adorable charisma of Sophia and Isabella! Join more than 200 muggles working to make the world a better place
Oh, and don't forget to heed Sophia's fantastic advice below : )
No related posts.