A utopia for pets and their parents
Ning Network Spotlight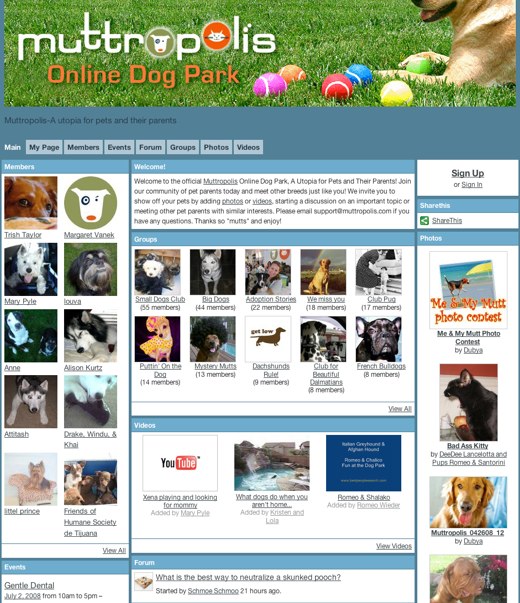 I admit it, my dog is a mutt. And he now belongs to Muttropolis Online Dog Park where he can join in the celebration of mix breed dogs!
Muttropolis offers some great ways to share the network. Of course, network standards like badges and widgets and the invite tab are on the network. Muttropolis has a Share This widget as well, on the upper right side of the network. This link lets members share the network with services like digg, reddit, slashdot, and technorati.
And what better to do on a dog network than look at cute puppy photos? Muttropolis has you covered, with more than 2,000 images added by members. Make your dog's photo work for you, by entering it into the Muttropolis photo contest. You could win a two nights stay in Newport Beach with your mutt, or gift certificates to parent Web site, Muttropolis.com.
Get your pup in the mix, at the Muttropolis Dog Park!