Own the zone!
Ning Network Spotlight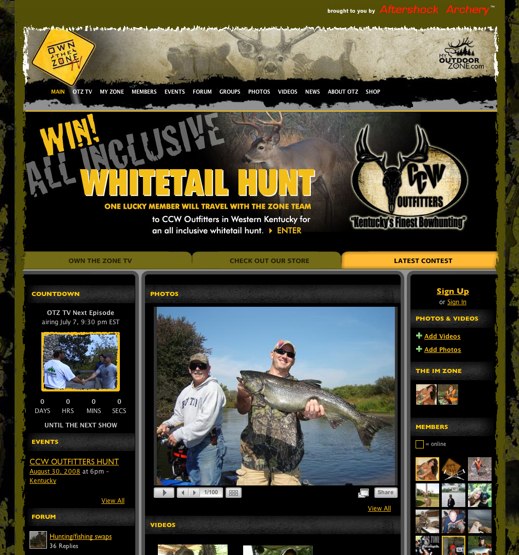 Own the Zone is a network for hunters of all types to come together, sharing stories, photos and videos from their hunts.
Most unique to OTZ is Own the Zone TV, their own television show! All past episodes and bonus material are available to watch in the OTZ TV's videos section. By simply contributing to the awesome network, members may have the chance to be on the show!
To stay up-to-date on the latest happenings, check out the news tab and browse through events. To get to know the members of the beloved OTZ Team, read their bios here! Take part in the lively banter in the forum and share your best outdoor jokes. Most importantly, you can proudly showcase your latest and most incredible animal conquests by posting photos.
If you can handle the wait, OTZ will be opening their own shopGet with the best in hunting gear, equipment and OTZ apparel! Own your own zone now!