Parents Connecting For Baby
Ning Network Spotlight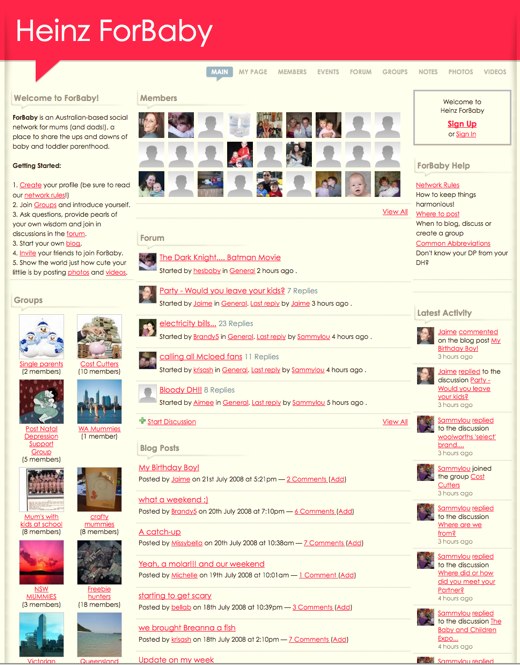 Parenting can be difficult without support. For Ningsters in Austrailia that support has now arrived. Australian mothers (mums) and fathers (pups?) now have a place to go to "share the ups and downs of baby and toddler parenthood." It's here, at Heinz ForBaby!
To get started you can read the helpful "Getting Started" text box on the main page. Once you've started with this network there are some great real life tales of parents trying times. Check out the blogs section of this network for some awesome stories. Parents share their children's first time experiences, and health tips.
The groups section is also a great active place for members to interact. They can find helpful tips on how to save money in expensive times. There are also regional groups for members looking to connect locally, like this group from South Oz.
Whether you are looking for this local connection, or just want to connect. Aussie 'rents and those interested in what this life is like have to check out Heinz ForBaby!