PUPians unite!
Ning Network Spotlight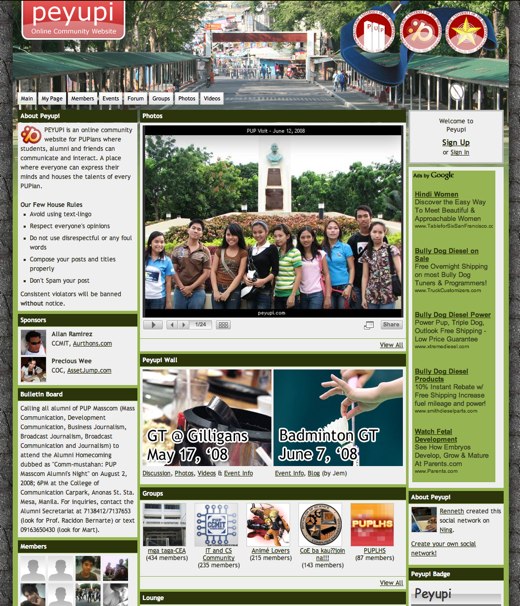 PEYUPi is a vibrant network dedicated to keeping students, alumni and friends of Polytechnic University of the Philippines connected.
With more than 4,000 PUPians in one place, it has never been easier to keep in touch! With more than 10 blogs posted today, countless discussion posts and large and active groups, PEYUPi is a happening place! Beyond that, there's also a PEYUPi lounge to chat live with your friends right on the main page. Also on the PEYUPi main page, PUPians can catch up on the latest Geek Picks, news, and Catwalk Chronicles. PUPians can clearly network like no another.
Connect with old friends at PEYUPi!