Put the pieces together at Fine Art Mosaics
Ning Network Spotlight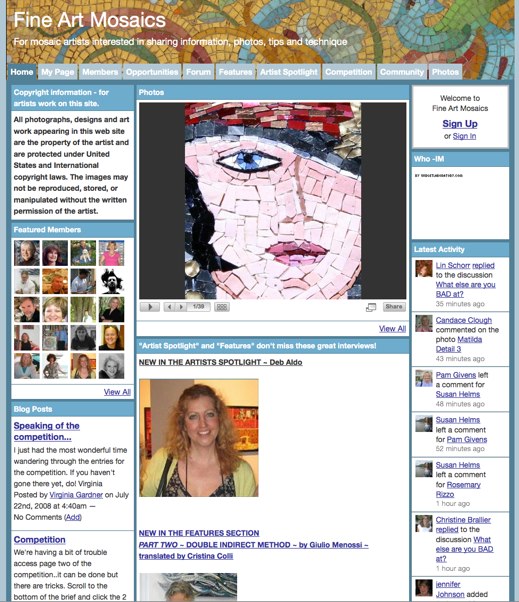 Fine Art Mosaics is a network dedicated to mosaic artists as a means of sharing information, photos, tips and technique.
These mosaic artists have formed a vibrant network, utilizing each and every feature to the fullest and adding some of their own! Members actively post interesting blogs about anything and everything: new trends in curating, videos they enjoy and their latest mosaic projects.
Members make gorgeous mosaics on top of lots of other talents, but they're humble enough to honestly discuss what they're bad at. A couple of other interesting topics members are discussing include the effect of their passion for art on their families, and how to make moasic art a globally respected form.
If you're a mosaic artist, share you masterpieces by posting photos, check out current opportunities and take part in the competition! You might even be featured in the Artist Spotlight right on the main page. Fine Art Mosaics truly has all the pieces in the right place.