Read up on the Black Author Showcase
Ning Network Spotlight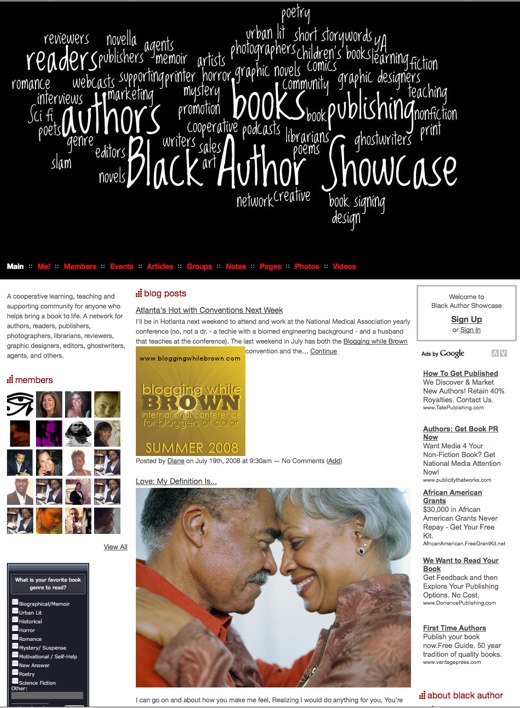 More than 1,000 members strong, the Black Author Showcase is "a cooperative learning, teaching and supporting community for anyone who helps bring a book to life. " A stylish banner inspired by the tag cloud look lets visitors see exactly what the network is all about.
Members use the articles section to float ideas, share stories and give advice. One article written by member Stafford Battle gives possible answers to that worrying question: "Why won't people buy my book?" After giving a few helpful pointers about showcases and book festival, Stafford warns "maybe your book is just NOT that good" and reminds fresh writers how important it is to produce a work that stands apart.
Blog posts stretch coverage from the experience of writing to the experience of reading. This one asks members what they think about a recent and controversial cover from The New Yorker that satirically portrays Barack Obama as a Muslim and his wife as a black radical straight out of the '70s.
What does it mean to be an African-American writer? By sharing their experiences and expressing their unique challenges, the members of the Black Author Showcase are answering that question for themselves. They're also helping each other through the arduous task of succeeding in the writing industry along the way!