Save a buck at CoolSavings Community
Ning Network Spotlight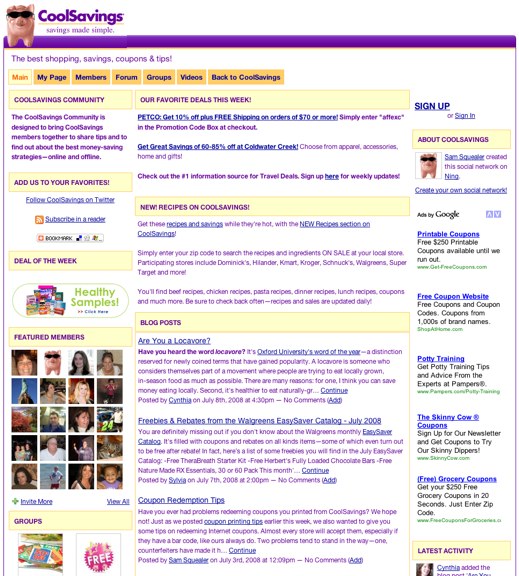 For some shopaholics, there comes a time to evolve and become a bargain hunter before you break the bank. Others may be much wiser with their spending habits. In any case, if you're an avid bargain hunter like me, you'll love CoolSavings Community where savings are made simple!
More than 1,000 members come together to share tips and learn more about money-saving strategies. Find coupons, free stuff, recipes and savings tips. My favorite group is the Coupon Exchange where you can literally spread the wealth! Karen, a Coolsaver, writes great blogs; one of her latest is about how mothers-to-be can make smart purchases. Want to get the most up-to-date additions? Follow CoolSavings on Twitter!
Learn how to maximize your dollar at CoolSavings Community!