Scrappingbooking at MyScrapSpace
Ning Network Spotlight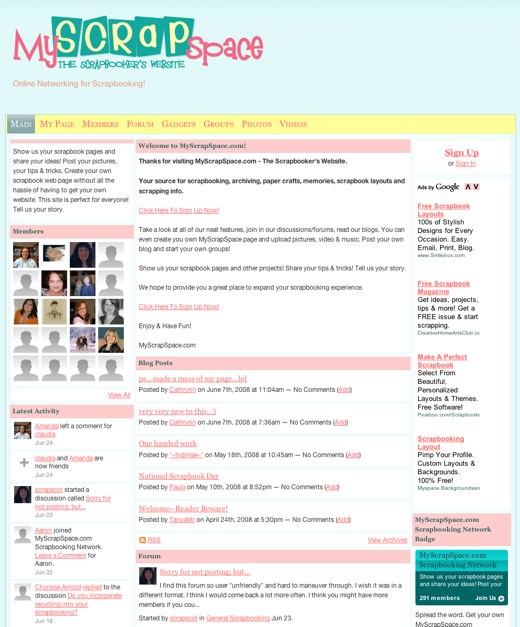 MyScrapSpace is a network for scrapbookers everywhere to get together and share scrapbook pages, ideas, tips and tricks!
Scrapbooking is a hobby that involves lots of time and care. Naturally, scrapbookers would want to get together to share their awesome creations and ideas. If you're a beginner scrapbooker get some tips from the veterans on the forums. Long-time scrapbookers may want to engage in challenges with other members.
You may scrapbook the people, places or things you love. You may scrapbook to be creative, tell a story, express feelings or thanks, reminisce or preserve a memory. Whatever your motive, MyScrapSpace is the place to be.