See the future of MLB at Baseball Youth
Ning Network Spotlight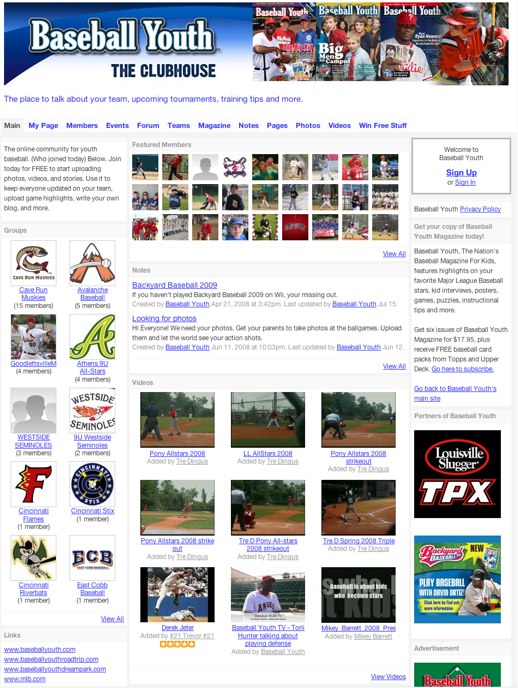 Baseball Youth, The Nation's Baseball Magazine For Kids, has now created an awesome network for all you baseball all-stars at Baseball Youth: The Clubhouse.
Baseball Youth is your source for everything baseball. Talk about what's happening in MLB or in video games! Create an entire group dedicated to your team and recruit your teammates. By asking your friends to join, you get the chance to win free stuff! And if your team is standout, you may be featured on the main page as Baseball Youth Team of the Week! All you have to do is submit team photos and explain why.
Hit for the cycle at Baseball Youth by uploading your favorite action shots and game highlights, participating in baseball talk, posting blogs and making new friends who love baseball too!