Share your HypnoThoughts
Ning Network Spotlight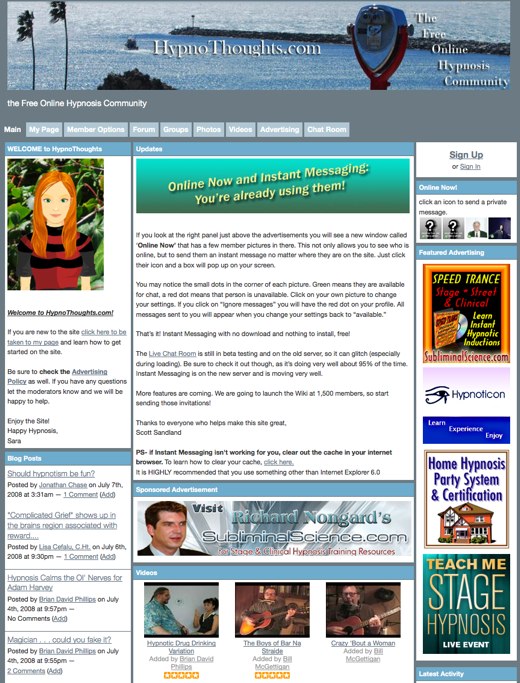 If "you are feeling sleepy, very sleepy", there's a chance you're getting drawn into HypnoThoughts.com, an online hypnosis community. But snap out of it! There's some cool stuff to check out here.
The videos page includes some classic hypnosis gags, including this one where people are told they have an eyeball on the tip of their fingers. But the network isn't all fun and games — at the forum, professionals discuss important applications of hypnosis like smoking cessation. And members get a chance to reveal their other passions in the photos tab — several people upload nature scenes and family shots.
With nearly 1,300 members, several moderators, and a live chat feature, the network is buzzing with activity. No matter what your interest is in hypnotism, you'll be entranced by HynoThoughts.com.