Stay connected at LA Music Pros
Ning Network Spotlight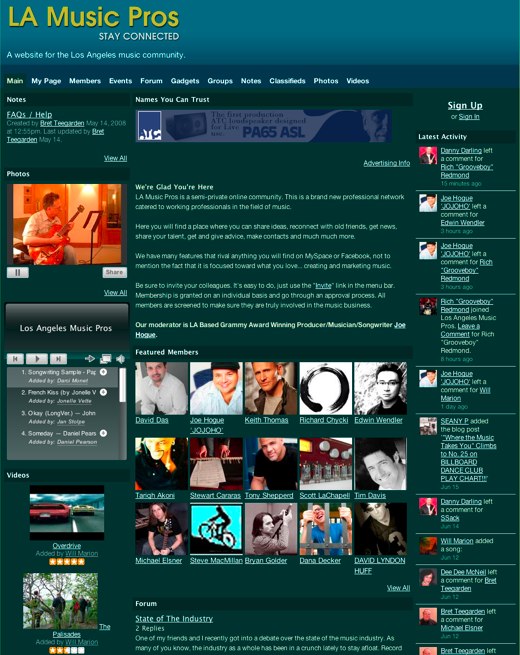 Network Creator Bret Teegarden gives his reason for starting Los Angeles Music Pros: "I wanted an online community where all participants in the music business can meet, exchange ideas, get and give advice, connect, re-connect and above all have some fun."
The music business is a big one, and the groups page reveals the diversity of professions represented at LA Music Pros. Composers, studio musicians, and sound engineers all have a strong voice, adding depth and informed debate to discussions about music.
The emergence of social networks that connect artists with their fans has changed the industry of marketing. In the forum, members discuss exactly this issue, wondering how record labels should better market their musicians.
LA Music Pros is also very welcoming to newcomers. It makes great use of the notes tab, using it to provide members with a FAQs / Help page. So if you're involved with the Los Angeles music scene, join LA Music Pros! It's a great place to rock out.