Take aim at HunterSpot
Ning Network Spotlight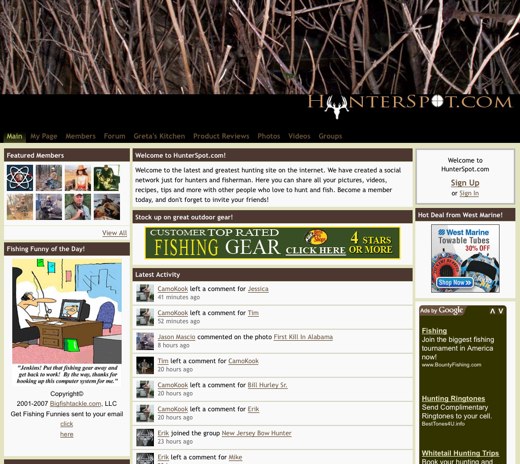 For hunting and angling enthusiasts, HunterSpot.com is the spot for sharing stories, insights, and of course for posting those big game pics and vids.
Members talk about their favorite gadgets in the products review page. Check there before buying your next duck decoy. And If you like to catch what you eat, check out Greta's Kitchen for great recipes. Got 250 lbs. of deer in your freezer? That'll make you plenty of venison loin cheeseburgers!
The photos tab shows that the joy of hunting isn't just about snagging big game — it's also about an appreciation for wildlife and the outdoors. But if mounted deer heads are more your thing, then you'll definitely get your fill!
For an easy way to pick up more than a hundred hunting buddies, look no further than HunterSpot.com!