Technology in art education
Ning Network Spotlight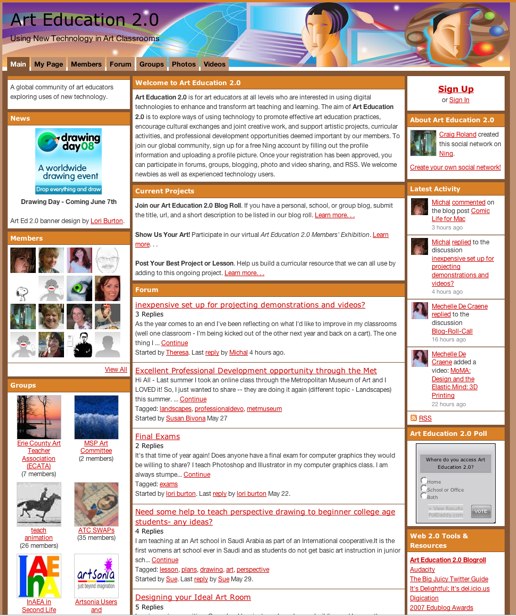 Ning has become a powerful platform to create networks in education, and Art Education 2.0 is another example of a fantastic educational network. Art Education 2.0 explores new technology in art classrooms.
Art Education 2.0 brings in excellent content from its members as well as external sources. The Art Education Primer links introduce members to the network and answer questions about the network. Above in the right column are links to Web 2.0 resources, including the Art Education 2.0 annex. Inbound commentary comes from Network Creator Craig Roland's twitterfeed. And featured Web sites are rotated monthly in a text box in the left-hand column.
Of course the focus of the network is technology in Art education, and the network content reflects this. The network banner was designed by member Lori Burton. Members are encouraged to share lessons as well as their blogs, encouraging collaboration. The forum covers topics like prevailing issues in digital art education and advice for finding a job in art education.
So share, learn, and get inspired at Art Education 2.0!
Let's start create educational website with Ning: https://www.ning.com/create-educational-website/