The spindletop of northern La.
Ning Network Spotlight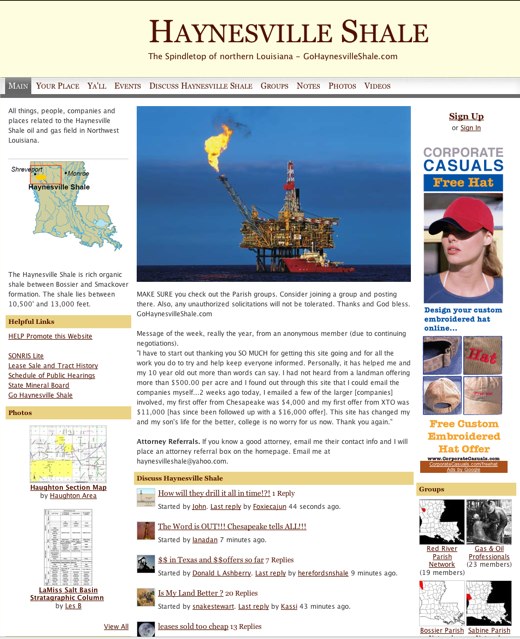 Haynesville Shale is a great resource for members and residents of the oil and gas field in Northwest Louisiana. This network acts as a forum for inhabitants of this natural gold mine to come together and discuss how to make it.
The network is defined largely on the forum page. Here people have heated arguments and friendly discussions about the use of their land for oil production. For example, how do land owners deal with the rights to their land? Another important question is whether or not cities should get involved in allowing oil companies to drill.
The groups are mostly divided into the different parishes in Louisiana that have stake in this oil behemoth. The Natchitoches Parish group is an active place for inhabitants to find each other and figure out how to tap the earth!
If you are interested in how a community deals with the earth-rattling discovery of an oil field then check out Haynesville Shale. And see the black gold flow!