The unofficial, unendorsed and unallowed GAA social network!
Ning Network Spotlight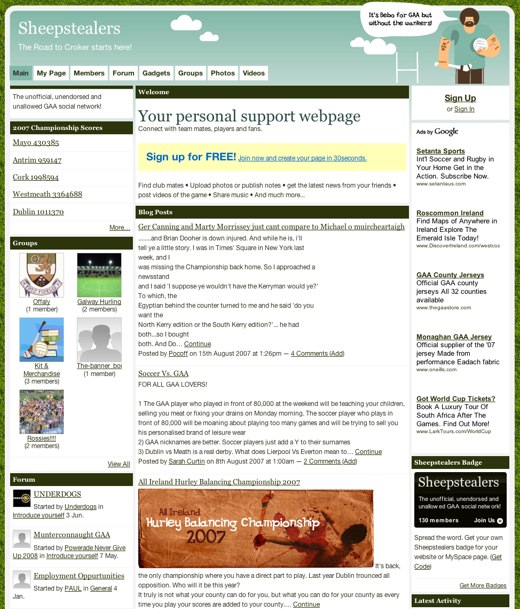 GAA stands for Gaelic Athletic Association, and sheepstealers is its unofficial social network. The GAA promotes the traditional Irish sports of hurling, camogie, Gaelic football, Gaelic handball and rounders.
The bottom of the network provides the news feed, where members can follow the ladies of Laois and GAA championships. Discussion about games and scores can be taken up at the forum.
Members come from everywhere, from Chile to Yemen and of course, Ireland. But all are focused on their love of the Gaelic Athletic Association. They can show their team allegiance in groups. Videos and photos provide an outlet for favorite moments to share.
Join the proud GAA fans, at Sheepstealers!