Tweaking out with the Pros
Ning Network Spotlight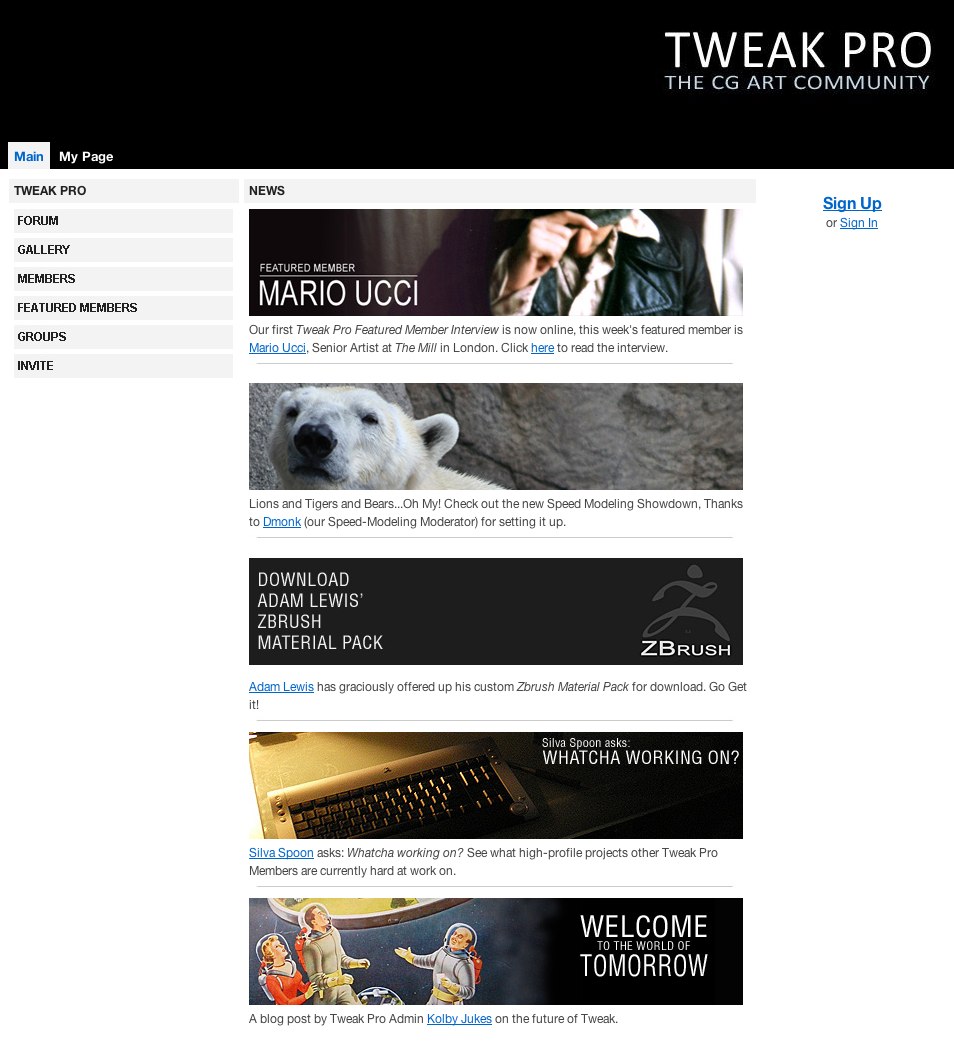 Tweak is sleek. Just look at that main page — it's a combination of artsy minimalism and efficient organization. What else would you expect from a network created for and by computer graphics artists?
Tweak Pro offers a really wide array of features to keep things interesting. Taking the "Featured Members" idea a bit further, the network has begun to incorporate weekly interviews with featured members into its framework. These in-depth posts offer insight to the background, daily life, and aspirations of a CG artist. Also accessible from the main page is the Speed-Modeling Showdown. Most recently Modeling Moderator dmonk challenged members to model either a lion, tiger, or bear in less than four hours. The results are pretty impressive given the time constraints.
At the forum, members post their digital sketchbooks to feel out a reaction from their peers. And Adam Lewis has taken collaboration to a new level by releasing a free material pack for use on Zbrush, a popular digital sculpting tool. It's highlights like these that make Tweak Pro an indispensable resource for CG artists.
Don't know much about computers or graphics? You should still take a peek at Tweak. Who knows? The gallery alone might inspire you!