Two wheels are better than four at the Oregon Scooter Club
Ning Network Spotlight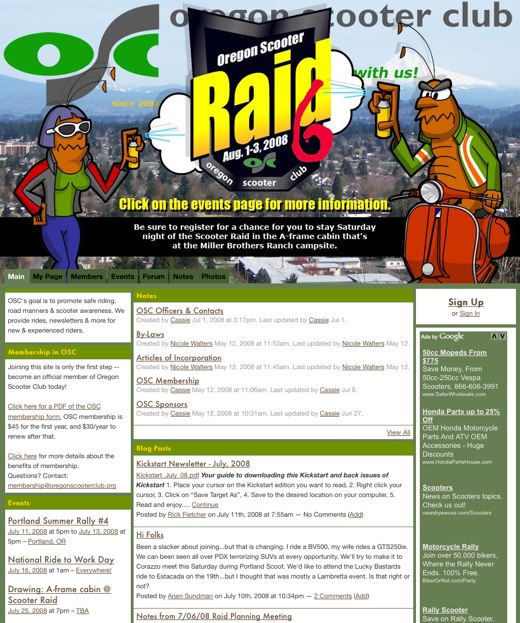 What better way to experience Oregon's superb coastline than by cruising on your scooter? If you want to feel the wind in your hair then you're ready for the Oregon Scooter Club.
Coming up in early August is the Oregon Scooter Raid 6, a weekend filled with raffles, happy hours, camping, and plenty of riding. Members can sign up for the OSC to get discounts on events and automatically register for cool prizes.
In the forum, scooter enthusiasts share their experiences traveling throughout Oregon. There's the Ghost Town Tour, which covers 500 miles in three days and has members raving that it's got the "absolute best roads and scenery" out there. Members also use the discussion threads to ask for advice when planning new adventures — with all the roads out there, it takes a veteran to know the safe and scenic routes. So if you're an Oregonian driver, make sure you brake for the OSC!