What's the scene on the hill?
Ning Network Spotlight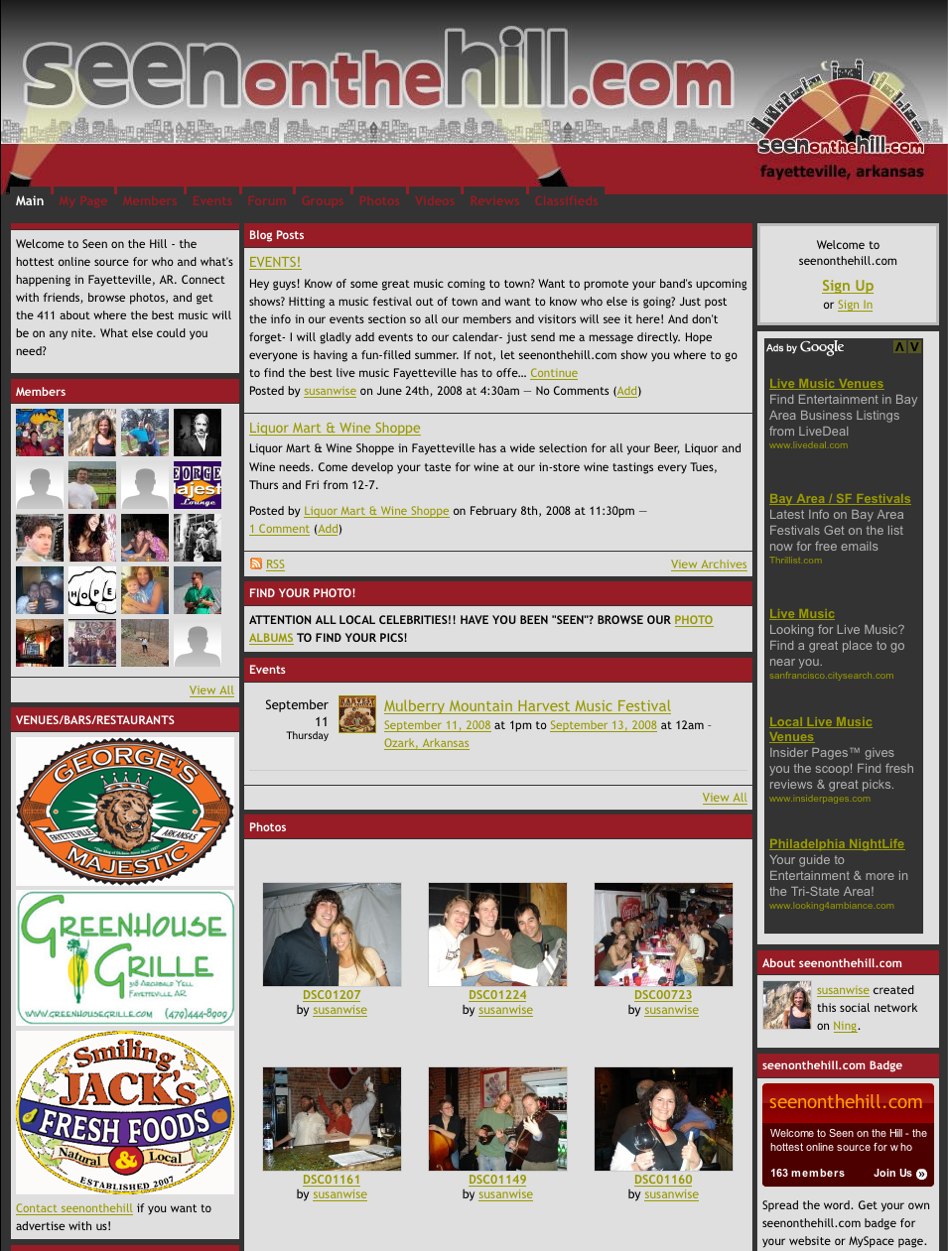 Seen On The Hill is dedicated to the thriving music scene in Fayetteville, Ark. Started up by Network Creator susanwise, the network boasts 160 members, 50 videos, and nearly 1,000 photos.

This September's Mulberry Mountain Harvest Music Festival will draw an impressive list of local and national bands to the area. And members can preview some of the upcoming acts — like folk-rockers the Avett Brothers — in the videos tab. Meanwhile, the photos tab gives a slice of Fayetteville life, where members show off everything from their babies to their basses to their beer.
There's a lot more to Fayetteville than just music, and in the reviews section members discuss some of their favorite restaurants and bars. Word on the threads is that The Fish City Grill has great fish tacos that might just be worth the drive from Tulsa.
To find out who's going to be rocking the hill next, check in with Seen On The Hill!