Will you be my Psn Friend?
Ning Network Spotlight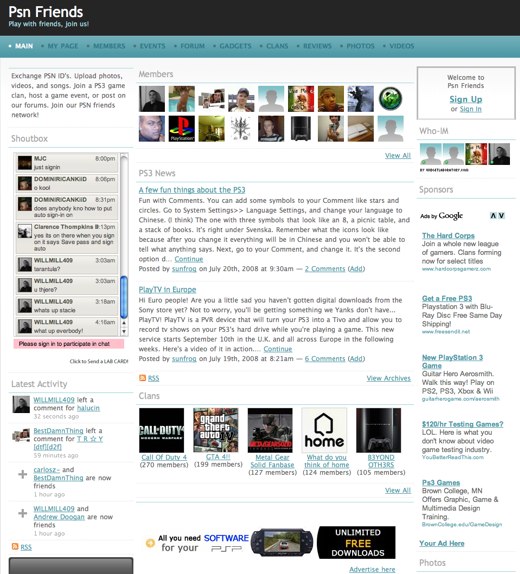 You have a shiny new PlayStation 3. But do you have friends who can appreciate its sleek design? Its awesome online capabilities? Its incredible games? You do now — at Psn friends.
Need advice on what games to buy? Network Creator sunfrog gives you the low-down on tons of PS3 games in the reviews section. I read with great interest his piece on Dynasty Warriors 6, the latest installment in an awesome but often underachieving franchise.
Several clans dedicate themselves to particular PS3 games — I'd join the Metal Gear Solid fanbase, but to avoid spoilers I'm staying away until I beat the game. Some of the more popular clans have more than 200 members!
One of the coolest features of the PS3 is online play on the PlayStation Network. At the network's forum, members share their ID tags, which makes it really easy for people to play their favorite games together online. That's what makes Psn Friends bridge the gap between social networking and social gaming!