Women can have it all!
Ning Network Spotlight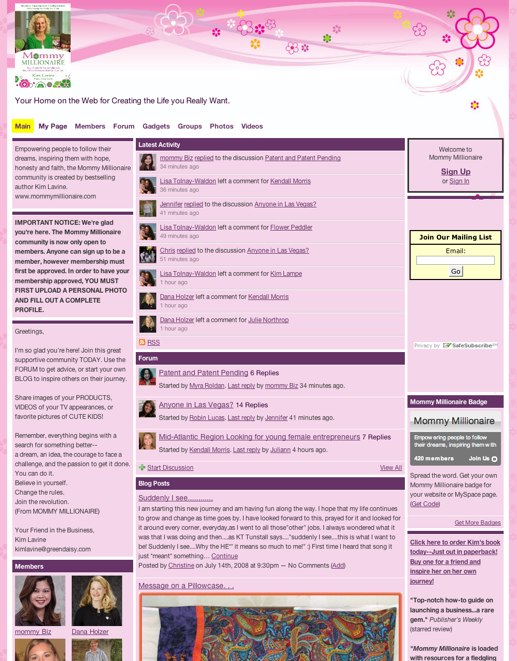 Mommy Millionaire is a network that arose from Mommy Millionaire, a best-selling book by Kim Lavine, a stay-at-home-mom-turned-entrepreneur-turned-author-turned Network Creator!
Mommy Millionaire is a supportive group of ambitious women who are forming bonds, sharing advice and helping one another (and themselves) create the life they really want. These strong and intelligent women are discovering that they can have their cake and eat it too! Members empower each other to follow their dreams in a multitude of ways by taking full advantage of the network's features.
These mommy millionaires in the making use the forum to get advice (in life and business), keep each other motivated and just get to know each other! Blogs are posted to reflect, promote each other's products and talk about life and business around the world. Staying true to the Mommy Millionaire style, photos are both business and pleasure as members post photos of their incredible products and beautiful families.
Believe in yourself, change the rules and join the revolution at Mommy Millionaire!