X-Philes Unite
Ning Network Spotlight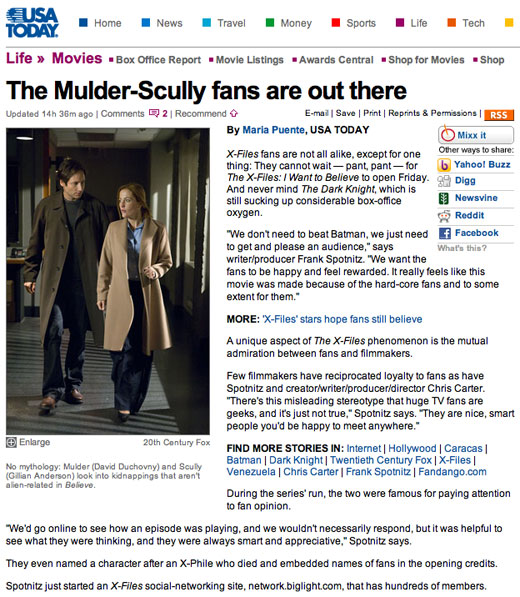 We've blogged about the Big Light Network before, but the media has taken notice as the Friday theatrical release of The X-Files: I Want to Believe approaches.
This great USA TODAY piece mentions the network as an example of the close online relationship between X-Philes and the show's masterminds (Chris Carter and Frank Spotnitz), and mentions the following amazing opportunity:
"They are doing something filmmakers rarely do: They're hosting, with Twentieth Century Fox, a Fan Celebration at the Hollywood premiere today. X-Philes will get special seating in front of the theater to watch the red-carpet arrivals and will participate in a conference with the filmmakers and the stars, who will field fan questions before they face reporters."
If you're in the Los Angeles area, the fan press conference is tonight (7/23/08). The network has more information on this event page, as well as a video from the first fans in line.