A Collective of Creativity
Ning Network Spotlight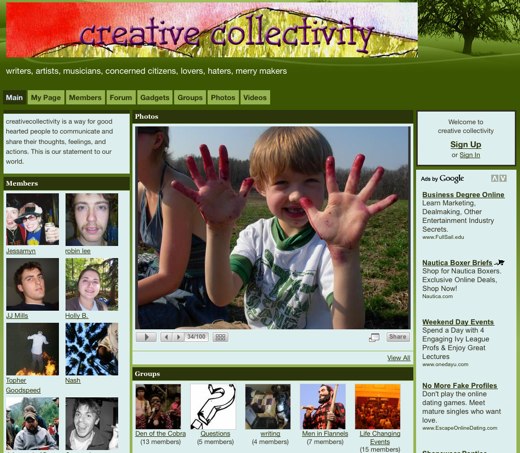 Creative Collectivity is a network attracting good hearted people to come and share their thoughts and experiences with one another. This network is a great place to share your art and writing ideas as well as good times and memories!
Looking for a place to relax, connect with others, and share your artistic talents? Check out Creative Collectivity, where many other artists are trying to promote and sell their artwork with the proceeds going to charity.
Creative Collectivity has more than 100 members and still growing! Currently, the network has several posts about upcoming events to keep an eye out for. For example, visit Creative Collectivity to check out the Forward Music Festival coming up in September. This event is going to be held in Madison Wisconsin and will highlight local diverse music talent!
Creative Collectivity is a positive environment looking to attract more intriguing and imaginative members to their network. If you think you might be intereted in this network, join today and showcase your craft!