A resource for Indiana dads
Ning Network Spotlight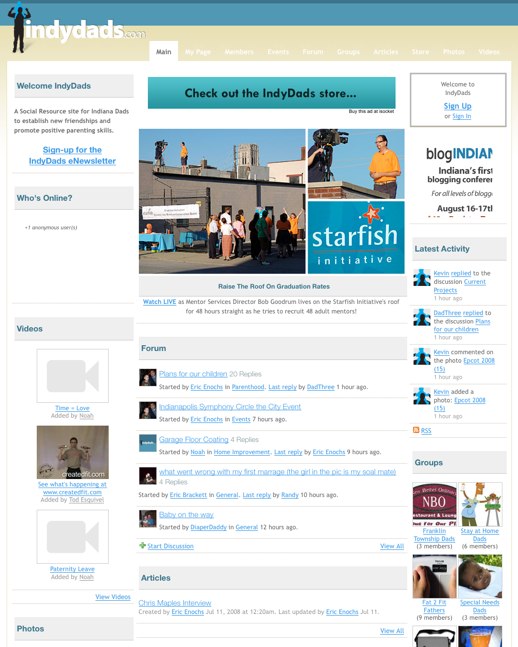 Parenting is no easy task. There are countless books, classes and videos a parent can pour over, but where does it end? Often the best way to learn is to learn by doing and discussing. IndyDads is a network that helps fathers in Indiana help themselves to become the best dads they can be!
IndyDads is all about promoting positive parenting skills and establishing valuable friendships along the way. But it doesn't have to all be about parenting; you can discuss your plans for your children or the best garage floor coating. Chris blogs about an interview with Usher about fatherhood for a different perspective.
To find IndyDads with similar interests or lifestyles, check out the various groups available such as Professional Dads, Home Improvement Dads, Stay at Home Dads and Fat 2 Fit Fathers. Find out about Indiana events like the World's Largest Water Balloon Fight that you and your little ones can enjoy! Don't forget to upload all the adorable photos of your babies, tots, teens and everything in between. If you can't get enough of IndyDads, check out the IndyDads store for gear that flaunts your fatherhood.
Become an IndyDad today!