A Tango-centric life at Tango Travel
Ning Network Spotlight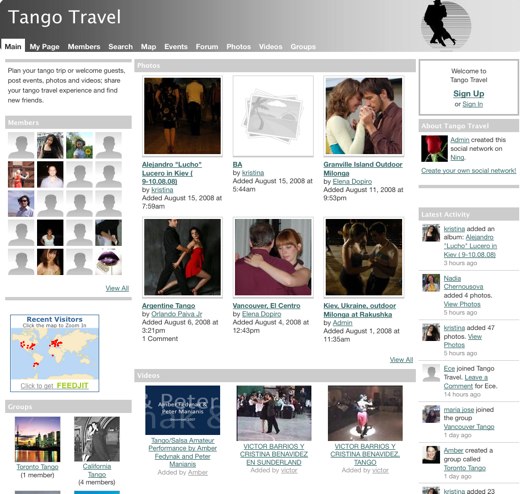 Tango Travel is an exciting network designed to share your tango trip experiences, invite guests or plan your next tango trip. Tango travel is a network designed to find new friends as well as discover what states and countries are currently in to the performing art of Tango!
Do you dance the Tango and love to travel? "Tango in California", The Ukraine and even Toronto! Check out California Tango to connect with local tango lovers on the west coast.
The New Advanced Member Search on Tango Travelers offers a way for members to connect from all over the world. Check out this new addition to find new and old tango members; It's highly effective and easy to use! The New Member Map is also a added feature to help better assist the members of Tango Travel find one another.
Visit Tango Travel to discover some of the latest upcoming events. Interested in a "Tango Tour" to Buenos Aires? Make sure to visit this event to get the latest on an upcoming tour this October!