Are you Strange?
Ning Network Spotlight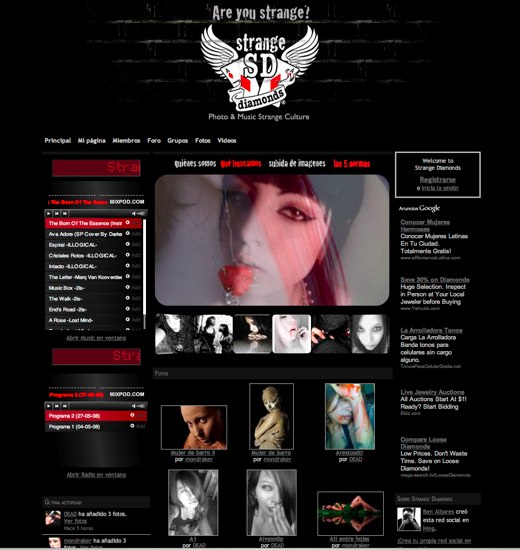 Are you strange? That's a very subjective question and a difficult one to answer. Everyone has their quirks and inconsistencies — that's what makes us unique. If you honestly and proudly dub yourself as a strange person, explore Strange Diamonds to connect with other self-proclaimed strange people.
Strange Diamonds is a clean and focused network in Spanish, with an emphasis on strange photos and music. When you visit Strange Diamonds, you definitely feel like you're in a unusual place. The black setting, the spinning images and the unique photo slideshow all play a part. To take the mood to the next level, I'd highly recommend selecting a song from the Strange Music Player on the left. The Bom Of The Essence (instrumental) is my personal favorite.
Strange Diamonds does an incredible job of taking you into the world of photo and music strange culture. Be strange at Strange Diamonds.