Join the unconference at Baltic Bar Camp
Ning Network Spotlight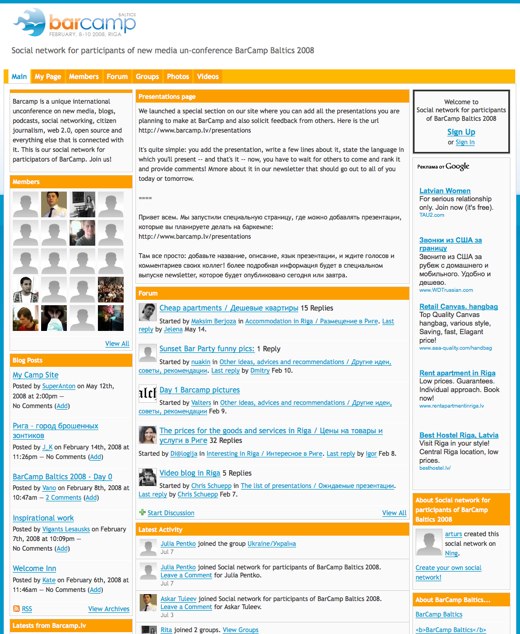 BarCamp is a user-generated conference — open, participatory workshop-events, whose content is provided by participants — often focusing on early-stage Web applications, open source technologies, social protocols and open data formats.
BarCamp Baltics is the social network for participants of the un-conference of the same name. Held in February every year, BarCamp 2008 was held in Riga, Latvia and has yet to be announced for 2009.
Representatives from throughout the Baltic region participate. From Azerbaijan to Moldova, groups have been formed focused on various locales in the region.
If you missed this years BarCamp you can relive some of the events at the video section of the network. There are a variety of interviews as well as promotional videos. Photos too, provide a view of the conference, and the area in general.
To learn more about the "social network for participants of new media un-conference," check out BarCamp Baltics!