Be part of Branding Tampa
Ning Network Spotlight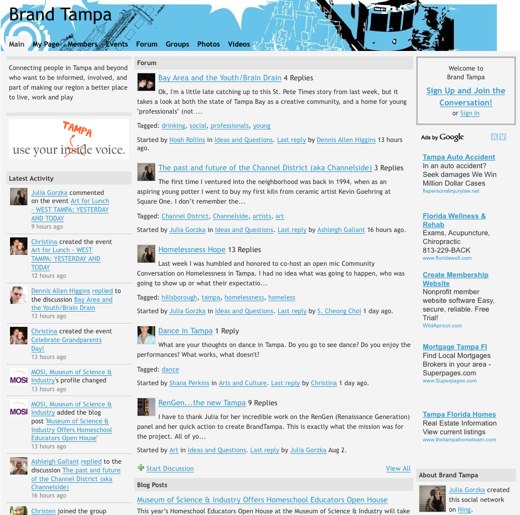 Sandy beaches and sunny weather aren't the only things that Tampa has going for it. Brand Tampa is a network that brings people from the Florida city and beyond together to be informed, involved and part of making the region "a better place to live, work and play."
Tampa residents' blog posts across the network highlight the proactive and driven spirit in the Florida city.  Members also gather in forums to pose ideas and questions, promote Tampa's arts and culture scene and highlight history and preservation efforts.
If you're interested in seeing the beauty of this bay side city, check out more than 225 photos of members having fun, soaking up the rays, volunteering, entertaining and capturing Tampa's beauty.  Get involved by posting your own photos of the many events you can attend in the Tampa area.
Think of Brand Tampa as an open town hall for anyone and you're welcome to join and contribute!