Buffalo Tweetup makes it sweet to Tweet
Ning Network Spotlight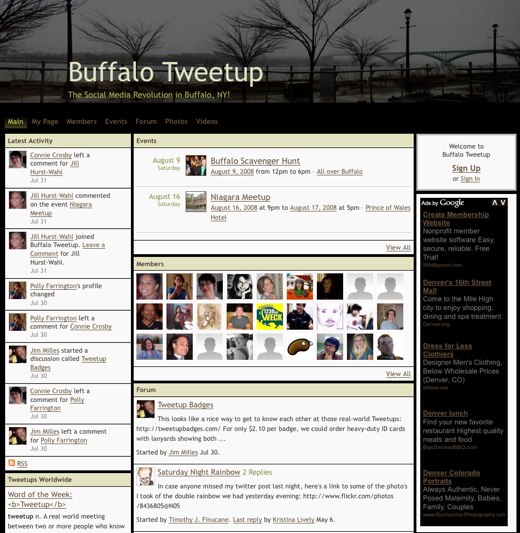 Fans of social phenomena Twitter should to direct their next update to Buffalo Tweetup, "the social media revolution in Buffalo, NY"!  Buffalo Tweetup takes the social giddiness of Twitter users one step further and hooks them up face to face to chat, meet new people, and, well, tweet.
Buffalo Tweetup provides an awesome arena for local Twitter users to organize events like the upcoming Buffalo Scavenger Hunt, a chance to meet up, tweet up, and scavenge… in costume!  Of course if Twitterers are organizing social events there's sure to be plenty of juicy updates during and photographic evidence to follow like these great shots from the Buffalo Brew Pub.
Buffalo Tweetup has tons of entertaining features like posted videos from various Tweetups and other events ensuring that Buffalo Twitter fans are sure to be in on the excitement of Tweetups even if they aren't able to attend.  Organizing and centralizing ideas for future Tweetups and spreading the word are the main focus of the Buffalo Tweetup forums, a great place to keep posted on the current happenings and bounce ideas off fellow Twitterati.
Get yourself a-Twitter and check out Buffalo Tweetup today!