Building a Foundation for San Antonio Film Buffs
Ning Network Spotlight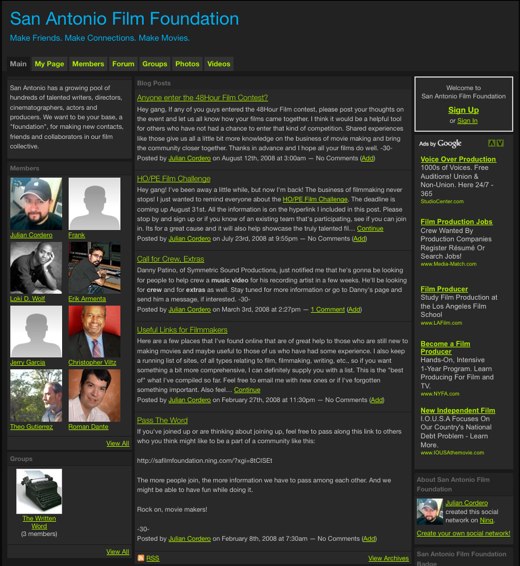 The tagline of the San Antonio Film Foundation network is simple and to the point; "Make Friends. Make Connections. Make Movies." The network acts as a home base — hence a foundation, of sorts — for screenwriters, directors, actors, technicians, and anyone else based in San Antonio and interested in bringing a little Hollywood action to the River City.
Aspiring Coppolas and Cruises can use use the SAFF to find out more information about casting calls or trade ideas about upcoming film contests. The network's simple format makes it a cinch to find the informaton relevent to your interests.
If you call San Antonio home, and call movies your passion, it's time to make the San Antonio Film Foundation your online home.